El Rebstock Instruments GmbH fue fundada en 1995 y es un proveedor fabricante de los sistemas de instrumentos quirúrgicos y los implantes con el foco en las áreas de neuro, cardiaca, torácica, cirugía vascular y ortopedia.También ofrecemos una amplia gama de instrumentos quirúrgicos en general.
Consideramos que es nuestra tarea de suministrar al cirujano en el mundo con excelentes productos, para apoyar de esta manera óptima la atención al paciente. Nuestro objetivo es desarrollar innovaciones técnicas que hacen que el tratamiento de los paciente sea más suaves y mejor.
Aplicada Innovación, la artesanía, los conocimientos tecnológicos y la calidad medible detrás de cada producto individual.
Responsabilidad, confiabilidad, calidad, servicio e innovación, nos hace una socio preferido de cirujanos de todo el mundo.
Equimedical®  ha sido fundada en 2006 y está completamente de propiedad privada. La compañía se enorgullece de proporcionar dispositivos hemostáticos más alta calidad y asume plena responsabilidad por la comercialización de estos dispositivos.
La compañía madre de Equimedical ha estado involucrado en la investigación y desarrollo de varios dispositivos hemostáticos durante más de 20 años. Como tal, la experiencia con agentes hemostáticos dentro de la empresa es de los más altos estándares. Especialmente el departamento de investigación y desarrollo de Equimedical es superior, la cual ha dado lugar a nuevos productos únicos como Equicel laparoscopia.
Con los productos actuales como Equicel y Equitamp, Equimedical ha comprobado, que aporta agentes hemostáticos innovadoras para el mundo quirúrgico.Equimedical se dedica a desarrollar más y aún más innovadores agentes hemostáticos. La entrada de sus socios estratégicos ayudará Equimedical para desarrollar dispositivos hemostáticos, que son solicitados por los especialistas.
---
MORIA Surgical instruments is one of the best-known and most respected ophthalmic companies in the world, offering the finest range of medical devices such as hand-held instrumentation and equipments for refractive and corneal transplant surgeries.
ALBERT HEISS® y sus productos de reconocimiento internacional.
Nuestro nombre está avalado por 90 años de experiencia en el desarrollo y la fabricación de instrumentales quirúrgicos de oftalmología de primerísima calidad.
Convénzase de nuestra innovadora oferta de productos. Si desea obtener más información sobre nuestros productos, consulte nuestro catálogo  a través de Productos Médicos .
---

All products in the GELITA-SPON® range can be left in place, ensuring patient comfort without any risk of encapsulation; no clinical signs of granuloma formation have been reported. They are all pH-neutral, consequently they work as an ideal carrier for drugs. Their neutral character minimizes tissue reaction; no negative neurological effects have been reported even when used in procedures involving sensitive areas such as the nervous system.See link.
http://www.gelitamedical.com/#carousel-generic
Heinz KURZ GmbH Medizintechnik manufactures and sells ENT devices worldwide. We are in particular focused on passive middle ear implants/prosthesis for ossiculoplasty in titanium and nitinol. Our range of partial-, total- or stapes prosthesis includes celebrated CliP and Ball-joint designs, and provides a high MR safety level. We hope to serve your needs by providing extensive information – whether you are interested in our products, looking for general information or if you have a question to submit.
---
DIMEDA est votre partenaire compétent et innovative dans la technique médicale. Depuis 1976, nous travaillons avec succès dans le secteur médical. Nous offrons une gamme complète des instruments chirurgicaux. Le client est au centre de toutes les opérations et activités de notre maison. Ses souhaits, demandes et exigences sont pour nous un défi quotidien.
With 50 years of experience in dentistry and surgery, BIEN-AIR Medical Technologies offers a range of solutions and products which are renowned worldwide for their excellence. They are made to simplify your working life. For a long time.
---

100 años de KAVO. 100 años de excelencia dental. Con este lema, en el 2009 comienza KaVo, la empresa suaba líder del mercado dental, su año del centenario. Esta agradable ocasión dio también motivo para echar la vista atrás a los revolucionarios desarrollos de KaVo de los últimos 100 años.

VBM Medizintechnik GmbH is a family business operating worldwide. We develop and produce innovative products in the area of airway management, accessories for anesthesia and intensive-care medicine as well as tourniquets for surgical procedures in the bloodless field. Our company was founded over 30 years ago by Volker Bertram and our headquarters are located in Sulz am Neckar, Germany. Around 200 employees are working in our  departments like Research and Development, Production, Quality Management, Distribution, Service and Marketing.
We distribute our products via national and international trade partners as well as via our sales offices in the United States of America, in France and in the Czech Republic. Our high Export share of almost 70% is a clear indication of the worldwide success of our high-quality products.
---

Nel 1980 RIMEC, in linea con un progetto di riconversione produttiva, indirizza la sua produzione nel settore delle apparecchiature elettromedicali, più precisamente nella realizzazione di macchine destinate alla riabilitazione passiva.
In questo settore Rimec si sta affermando a livello mondiale e compete con aziende multinazionali che coprono l'intero universo dei prodotti destinati alla sanità. L'approccio con il mercato avviene con la partecipazione alle più import anti manifestazioni fieristiche internazionali del settore, con la presenza ai Congressi medici di specializzazione, durante i quali la produzione dell'azienda affronta il giudizio del mondo scientifico.

De SOUTTER Medical is the world's leading manufacturer of powered surgical instruments. We specialise in the development, production and worldwide distribution of powered instruments for surgical procedures.
Our goal is to develop and produce advanced surgical cutting solutions for a rapidly changing global healthcare market.
---

MALOSA Medical is a manufacturer and supplier of single use surgical instruments, specialising in ophthalmology, within the medical devices sector. We have experienced rapid growth and we are looking to expand our sales team to match the demand for our products.

BEAVER-VISITEC International is proud to offer a portfolio of trusted brands, all with a longstanding tradition of precision, innovation and quality. We are committed to patient and clinician safety and to providing high-quality products with the performance and precision clinicians expect.
---

OMRON,
Ayudamos a personas de todo el mundo a llevar unas una vida sana y confortable.
Miramos más allá de la tecnología. Nuestro verdadero compromiso es el de forjar vidas saludables. Aspiramos a proporcionar un servicio total del cuidado de la salud, centrándonos en la prevención de problemas de salud comunes como la hipertensión arterial, los problemas respiratorios, la diabetes y la obesidad.

RIESTER manufactures diagnostic instruments for general practitioners, hospitals, clinics and even the home.
---

HEINE conçoit et fabrique une gamme complète d'instruments de pointe destinés aux examens primaires dans différentes spécialisations médicales. Pour afficher les instruments, les documents d'aide et les informations répondant à vos besoins, veuillez sélectionner une spécialisation dans la liste ci-dessous.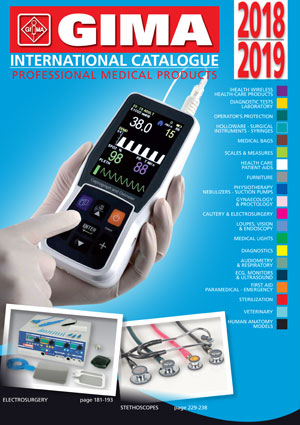 GIMA is a leading Italian Company with 87 years experience in Medical field selling through dealers and distributors in over 145 countries all over the world for professional medical products. GIMA was established in 1926 as a manufacturer of metal and glass syringes. During the years the company modified many times its activity, remaining always in the medical field. Today GIMA manufacture and distribute over 6000 medical products. We are ISO 9001:Vision and UNI CEI 46002 certified, Our products are accurately selected and manufactured according to international standards and CE marked.
Productes: http://www.gimaitaly.com/default.asp
Marques comercialitzades: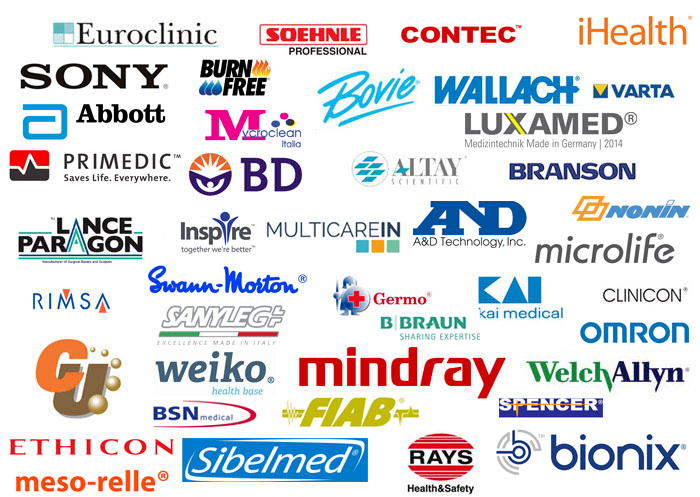 ---

RUDOLF was established as a company in 1950, but its roots reach back to the beginning of the 20th century and are to be found in the craftsmanship tradition of scissors manufacturing in Fridingen.
We are a team who cherishes the knowhow passed on through generations as much as progress, modern technology, lasting values and the long-time, trustful relationships with our partners worldwide.
The quality of our products and services is based on the responsibility we have and on our respect towards the people we are working with.
 
MEDICON GmbH fue fundada en 1941 con motivo de la fusión de 6 fábricas de instrumental quirúrgico. Hoy en día, se producen más de 35.000 artículos en 11 fábricas con una larga tradición y con sede en la región de Tuttlingen. MEDICON y sus fábricas asociadas emplean aprox. 400 personas.
Los productos de alta calidad de la empresa MEDICON se comercializan en más de 120 países del mundo. Como empresa con certificado EN ISO 13485:/AC:2012 y MDD 93/42 EEC, la empresa MEDICON eG garantiza en todos los procesos de producción un nivel constante de calidad en el diseño, el desarrollo y la producción de sus artículos. El concepto de calidad posee la más alta prioridad en todos los sectores de la empresa.
---

At WELCH ALLYN, we are pragmatic visionaries focused on helping healthcare providers overcome complex challenges with simple solutions. We approach each day with a simple commitment—deliver the everyday practical diagnostic tools that help doctors and nurses provide better care for their patients. Since 1915, we have continually applied practical innovations in ways that help healthcare professionals deliver more advanced and comprehensive care, optimize their time and skill, and improve their patients' outcomes.
De acuerdo con la Circular del Ministerio de Salud de 17/02/2010 relativa a la publicidad de los productos sanitarios, el sitio  www.janach.it  está reservado exclusivamente a los trabajadores de la salud, médicos, enfermeras, farmacéuticos, instituciones, minoristas o distribuidores actuales y potenciales, italianos y extranjeros.El sitio no proporciona a la venta directa al público o para diferentes usuarios finales de estos grupos. Al acceder a este sitio web declarado explícitamente a pertenecer a una de estas categorías. La información en el sitio no tienen ningún carácter publicitario. Todos los contenidos, en cualquier forma se dio cuenta (textos, imágenes, fotografías, descripciones, archivos adjuntos), sólo tienen carácter informativo y están destinadas a llamar la atención de nuestros distribuidores de productos de E. Janach srl.
---

HUNTLEIGH, world leading integrated solutions for the care of people with reduced mobility and related conditions. Based on extensive knowledge and advanced technology we provide superior medical equipment for safe patient handling and hygiene, medical beds andTherapeutic Support Systems™, wound healing, DVT prevention, disinfection and diagnostics. The result is improved care efficiency and a safer environment for both patient and carer.
 
STILLE develops and produces unique products to the world's leading surgeons to enable safer and more efficient procedures, as well as solutions that help to reduce the degree of harmful radiation exposure to patients and clinicians.
---
La empresa familiar KARL STORZ ha ido evolucionado desde sus inicios en el año 1945 para convertirse en una multinacional especializada en la fabricación y comercialización de endoscopios y dispositivos e instrumentos médicos. No es un coloso en la esfera internacional, pero sí es líder en aspectos como: la creatividad, la flexibilidad y la competencia.
La gama de instrumentos endoscópicos para la medicina humana, para la medicina veterinaria, así como para la endoscopia industrial engloba ya más de 15.000 productos. Actualmente, KARL STORZ presenta sus últimas innovaciones en el campo de los sistemas de documentación digital y la creación de conceptos integrales de quirófanos. Como proveedor de sistemas, la empresa combina su experiencia en endoscopia con soluciones de software para la integración en quirófanos y el apoyo a la gestión de procesos y recursos clínicos.
 
VOSTRA GmbH was founded in 1985 with the goal of developing, manufacturing and marketing high-quality consumables for the neurosurgery, ENT and general surgery.
Our customers needs have always been the focus in our strive for excellence. Dedication and expertise have nourished an international customer base which we supply on short notice – world wide.
Vostra – excellence in medical products.
---

With the introduction of specialised needles for surgical use in the early 1800's, the company developed a range of products for use by surgical professionals.  This service has continued and expanded over the years.
In 1959 Steriseal was formed to manufacture single use sterile products.  Most notable being the first British Company to manufacture sterile single use syringes.
Our range of STERISEAL products are a direct result of many years experience of needlemaking and sterility, giving our customers a product range with complete integrity.  Steriseal is a name you can trust with quality.
 
LITTMANN, Dispositifs médicaux de classe I (stéthoscopes acoustiques) et de classe IIa (stéthoscopes électroniques) selon la Directive 93/42 CEE. Ces dispositifs médicaux sont des produits de santé réglementés qui portent, au titre de cette réglementation, le marquage CE (stéthoscopes acoustiques) et le marquage CE0086 (stéthoscopes électroniques). 3M Deutschland GmbH, Allemagne. Dispositifs médicaux destinés aux professionnels de santé et étudiants en médecine habilités à réaliser des diagnostics. Lire attentivement la notice et les recommandations avant toute utilisation– Distribués par 3M France – 95006 Cergy-Pontoise Cedex.
---
MEDELA, une petite entreprise familiale créée en Suisse il y a plus de 50 ans, Medela est aujourd'hui un producteur mondial de tire-lait très élaborés sur le plan technologique et un précurseur en technologie d'aspiration médicale.
 
ORDISI S.A. es una empresa familiar fundada en el año 1959. En ORDISI tenemos un objetivo fijado desde hace ya muchos años "satisfacer las necesidades de nuestros clientes", anticipándonos a sus necesidades, y empleando siempre las últimas tecnologías.
---

A lo largo de más de 60 años de actividad como fabricante de aparatos científicos y de laboratorio,
JP SELECTA 
ha conseguido consolidarse en el mercado, confirmando el prestigio alcanzado por nuestros productos e implantándose en más de 100 países.
"Nunca hice nada valioso ni me salió ningún invento por accidente, siempre mediante el trabajo."
Thomas A. Edison
 
NONIN Medical invented finger pulse oximetry and is a global leader in developing noninvasive medical monitoring solutions that improve the quality of people's lives. Technology driven, we provide pulse and cerebral oximeters,capnographs, sensors, OEM, and vet solutions that meet customers' needs today and tomorrow
---

La "Cardiolina" è l'elettrocardiografo che ha accompagnato nella professione ambulatoriale ed ospedaliera generazioni di professionisti medici Italiani e stranieri dai primi anni 60 ad oggi.Più di 400.000 apparecchi venduti nel mondo in più di 40 paesi, hanno reso il brand CARDIOLINE cosi noto, da essere considerato sinonimo di Elettrocardiografo portatile, robusto ed affidabile.
 
INVOTEC International was founded in 1990 in Jacksonville, Florida. Since our beginning, we have evolved into a world class supplier of Instruments, Optics, Implants and supplies for ENT, Plastic and Cosmetic Surgery.
A key part of Invotec's ongoing mission is providing a wide selection of superior quality products, priced for best value. The Rhinology Accessory portfolio stands as Invotec's global flagship business line. The highest quality, advanced design and softness of the Breathe-Easy™ Septal/Airway Splint, joined with an expansive selection of Custom Cut silicone & fluoroplastic splinting and sheeting, sets Invotec apart in the world Rhinology supply arena. Swiss Therapy™ masks and sheeting have evolved into the benchmarks in PostOP Blepharoplasty, Rhinoplasty and Laser/IOL Skin Treatment Cooling Comfort accessories.
---

AMPLICORD est une société qui produit et commercialise des prothèses phonatoires depuis 1975.Les laryngophones que nous fabriquons sont des dispositifs médicaux de classe I non invasifs qui permettent aux personnes ayant subi lors d'une intervention sur le larynx une ablation des cordes vocales de communiquer oralement.
CIMA can propose solutions for the medicine storage and distribution, dirty linen collection, clean linen distribution, nursing and patient care, patient transfer and medical class III weighing…
We produce and sell materials and equipments adapted to the different Health establishments' requirements.
You are going to see on these web pages our product ranges which have been designed by the factories of our company and especially selected for the needs of medical establishments.
Our company represents a special pole of standing innovations on the market, particularly in the field of hospital logistics. Each product range is manufactured in cooperation with Health professionals and completely satisfies customers' expectations by combining Research, beautiful Design and production Quality. The technologies selected by our Production Department are issued from our quality commitment which has been approved by ISO 9001 standard. This research for Perfection is the group's main goal and has led to the elaboration of many product ranges.
---

VILLARD, est un fabricant français de mobilier hospitalier depuis 1947Près de 1500 références pour tous les établissementsde soinsUn service client de proximité pour étudier toutes vos demandesUne démarche qualité et une attitude éco-responsable

"FARO" means beacon or lighthouse,
"Med" is the short form of Medicine. Light for medicine, that is what Faromed stands for.
In 1920 company EFFNER started to produce and sell hand held diagnostic instruments.
In addition the brand EFFNER became well known for excellent know how in development
and production of special miniature lamps which were needed for the own instruments
as well as custom-made products for brands all over the world.
---

 AGENCINOX, c'est 60 ans d'expérience et de présence sur le marché mondial de la conception et fabrication de mobilier pour hôpitaux et d'équipements destinés au marché de la santé. Nos produits sont réalisés en inox de qualité 18/10 AISI 304 (1-4301) rigoureusement sélectionné. Notre savoir faire nous a permis d'exporter nos produits dans plus de 100 pays avec une satisfaction totale de nos fidèles clients. Tous nos produits sont fabriqués sur notre site de production de plus de 5000m2 en France. AGENCINOX est certifiée ISO 9001/2008 et ISO 13485/2012 et répond à la directive européenne CE 93/42.
 
Concepteur et fabricant de biens d'équipements pour les établissements de santé, PRATICIMA vous propose une gamme variée de produits de grande qualité.Reconnu pour son savoir-faire, notre société innove et développe en permanence de nouveaux équipements. Chaque ligne de produits, conçue par notre bureau d'études est élaborée en partenariat avec des professionnels de santé. Les choix techniques retenus pour nos fabrications sont initiés par notre engagement de qualité avéré par notre certification ISO 9001 et ISO 14001.
---

SCANLAN SURGICAL INSTRUMENTS handcrafts each surgical instrument (using the finest in materials and the most qualified artisans available) for cardiovascular, vascular and thoracic surgeons, as well as for the orthopedic, neuro, micro, and plastic surgical specialties. Scanlan also offers a unique, in-house design modification and repair facility to meet the exact needs of surgeons.
 
INSAUSTI ofrece diferentes series de carros médicos con los que poder equipar desde pequeñas clínicas hasta grandes centros hospitalarios.  Como fabricante innovador Insausti se caracteriza por un alto grado de especialización, diseñamos carros específicos para áreas de asistencia médica y unidades de hospitalización.
---

Desde que en 2000 ORLAEC abriera sus puertas, los profesionales que formamos parte estamos trabajando por y para usted cada día. Fabricamos mobiliario clínico y hospitalario y suministramos equipamiento clínico y sanitario.
En un primer momento la empresa se funda para completar proyectos de exportación y debido al éxito amplia su producción al mercado nacional, que en la actualidad alcanza el 80% de la facturación.
Con casi diez años de experiencia en el sector, aunque algunas de las personas que componen la empresa cuentan con más de 30 años, los miembros de Orla Equipamientos Clínicos S.L. nos marcamos como objetivo fundamental lograr la satisfacción del cliente. Nos caracterizamos por brindar siempre un excelente trato profesional y personalizado.
 
Début 2006, BSN medical évoluait en toute indépendance suite à son rachat par Montagu Private Equity, l'un des principaux acteurs du marché européen du capital-investissement spécialisé dans les entreprises de taille moyenne.En Décembre 2006, la société Cognon-Morin est rachetée par le groupe BSN medical, lui permettant d'accroître son expertise, sa renommée et ses innovations dans le domaine de la compression médicale.En Septembre 2008 Cognon-Morin devient Radiante SAS www.radiante.fr
---

LUXTEL – The Brilliant Choice in Imaging Lighting, LuxteL's focus in the specialty lighting industry is on a family of ceramic xenon short arc lamps, trademarked CeraLux. These products are more rugged, offer better color rendition and eliminate environmental concerns associated with other lighting techniques. Quality is not compromised for cost in our design; we have engineered our costs out of the company from the beginning. This narrow focus, and our size, enable us to remain true to our aim of best value and speed of service in the imaging lighting industry.
 
JOTA. Wir sind uns bewusst, dass rotierende Instrumente die direkte Verbindung vom Arzt zum Patient oder vom Techniker zur Restauration darstellen. Niemand überlässt diese hochsensible Schnittstelle gerne dem Zufall. Unser Anspruch ist es, unseren Kunden ein Voll-Sortiment an rotierenden Instrumenten und Hilfestellung für die Auswahl und die korrekte Anwendung  zu bieten.Produkte und Preise bieten Alle, Qualität und Beratungskompetenz nur Wenige. Unser Streben nach Perfektion messen wir an Ihrer umfassenden Zufriedenheit. Dafür investieren wir unser gesamtes Wissen und Können. Wir wollen, dass Sie umfassend von den über 100 Jahren Erfahrung, der Qualität und der Zuverlässigkeit von Swiss Made profitieren.
---

In PHYSIO-CONTROL, it's all about our vision: A world in which no person dies suddenly as a result of an acute, treatable medical event. As a Physio-Control Team Member, you are part of a unique group who not only love what they do, but why they do it. Our Team is comprised of talented individuals who have purpose, creativity and passion, and we are proud to be leading the industry dedicated to saving and extending lives around the globe.
 
Con los años, VLAD se convirtió en líder en el suministro de las baterías y médicos del sector salud. Productos de calidad y la eficiencia de su organización logística hoy hacen referencia en el entorno hospitalario y son validados por la certificación ISO 13485 específica para montar las baterías para aplicaciones médicas.Centros de salud tienen un gran número de dispositivos específicos alimentados o rescatado gracias a una fuente de energía independiente. Se especializa en el suministro de pilas y baterías médicas destinadas a hospitales y clínicas durante 30 años y por lo tanto puede responder a todas las necesidades de los diferentes servicios:
---

FIEGERT Endotech – your #1 service partner and supplier of medical endoscopes and endoscopy accessories for laparoscopy, gynaecology, urology, arthroscopy, ENT and veterinary medicine. Favourable and fast in repairservice for rigid and flexible endoscopes. Offering used endoscopes. Since 1988 partner of physicians and hospitals world-wide with addresses in Tuttlingen (Germany) and Ft. Lauderdale (U.S.A.).
 
Whether you're a private hospital, GP surgery, dentist, veterinary practice or scientific establishment we will have the medical lamp or equipment for you. If we don't, please contact us to see if we can source it for you.
Quality medical products from well-known brands
We supply products from many well known names including Keeler, Riester,Ushio, Cermax and Philips. Our breadth of products include light source lamps, operating microscope lamps, Riester diagnostic equipment, operating theatre lamps, examination lamps, Keeler diagnostic equipment and spares, Welch Allyn lamps, dental lamps, projection lamps, phototherapy lamps, medical batteries and battery chargers.
---

SURGITRAC supply products for use in Ophthalmology to the NHS and private practices. Ophthalmologists use the products that we supply during procedures in the sub-specialties of cataract, corneal, refractive and vitreoretinal (VR) surgery.We are an approved supplier to the NHS, many of our procedure packs, Toric, Mono-focal intraocular lenses (IOL) and single- use surgical ophthalmic instruments, are available direct to the NHS via its NHS Supply Chain.Our portfolio of products covers Ophthalmology and its sub-specialties, corneal, refractive and vitreoretinal surgery.We offer single-use ophthalmic surgical instruments, bespoke procedure packs, ophthalmic gases, Excimer lasers, patient beds, corneal transplant products.
  
DTF médical est basée à Saint-Etienne, depuis 1951, DTF médical est spécialisée dans la conception, la production et la distribution de dispositifs médicaux innovants et de qualité.
---

GALLINI is leader in developing and manufacturing healthcare products and keeps the status to be one of the first companies aimed to develop single patient use biopsy needles and drainage catheters. Over the time, thanks to the experience of specialized doctors and engineers involved in the bio-medical and military research, Gallini product range and quality have been progressively enhanced, involving homecare and spine treatment lines and becoming therefore a point of reference of continuous research and innovation.
 
Today, MEDTRONIC is the world's largest medical technology company, but we come from humble beginnings. Medtronic was founded in 1949 as a medical equipment repair shop by Earl Bakken and his brother-in-law, Palmer Hermundslie.Did these two men set out to change medical technology and the lives of millions of people? No. But they did have a deep moral purpose and an inner drive to use their scientific knowledge and entrepreneurial skills to help others.
---

FIAB SpA manufactures and markets medical devices and accessories for cardiology, electrosurgery, defibrillation, neurology, oxygentherapy, physiotherapy and beauty care for more than 40 years. Technical development during the years, lead FIAB to embrace some high skilled medical Companies, strengthening its original products' lines and introducing cardiac stimulation production line.

GUERRA Lamps, Established in italy in 1983 as a leader company in the artisan production of bulbs for hospital medical application. the attention and the care given to the details, based on the founder's pluriannual experience, brought about a good achievement for the product quality on the italian market, either standard other made on drawings or on burnt samples. in short time the "Guerra" lamps became well known. they were successfully set on the europen market through exhibitions. our customers can buy first-rate lamps in accordance with non binding quantities.
---

KATENA Products, Inc. is the largest independently owned American company dedicated exclusively to ophthalmic surgical instrumentation. Katena offers its products to over 7,000 customers in the United States and, through a global network of distributors, to customers in more than 100 countries around the world.

En 1950 D. José Borrell Recasens inició la fabricación de mobiliario hospitalario.
Durante todos estos años, el mercado ha experimentado cambios notables.
Nuestro mobiliario combina diseño y funcionalidad, que unido a los excelentes acabados que damos a nuestros artículos nos permite ofrecer un producto final de gran calidad, versatilidad y confortabilidad.
Estamos convencidos de que esta serie de medidas culminarán en un mejor resultado de las relaciones comerciales que mantenemos con Udes., nuestros clientes actuales y todas aquellas personas que en el futuro nos distingan con su confianza.
---

METKO Ltd Diagnostic EKG Cables, Patient Monitoring ECG Cables, NIBP Cuffs & Hoses, Pulse Oximetry (SpO2) Sensors, Medical Temperature Probes, Electrosurgery Cables & Accessories, IBP Transducers & Cables, Universal Light Source Cables, Pressure Infusors